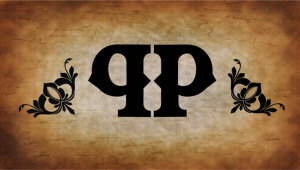 DESCRIPTION
More than a year has passed since the wild events of March 2020 in Põltsamaa, when after exaggerating with alcohol, you made the people of the town so angry that you finally had to run away from them. Fortunately, after 24 hours of escape, you escaped and now you have had to live for a year as a refugee on the prairie of Wild Estonia and eat only cowberrys and canned raccoon meat. But the memory of the 1994 beauty queen of Järvamaa, who you met in Põltsamaa is hard to extinguish in your heart. That is why you are excited when you hear rumors that the beauty has swept the dust of Põltsamaa from her feet and moved to Põlva. You decide to end your refugee life and go and look for her there. On April 24 May 1st May 8th, you will arrive to Põlva to begin your search. Afraid to meet the local sheriff, you sneak quietly around the town. At first glance, something seems out of order. The surroundings are desperately empty, nobody can be seen anywhere. Only a single crow cries ominously and the wind whistles at the tops of the trees. When you reach the central square of the town, you will find to your horror that the whole square is full of white rusty VW Passats. You have accidentally stumbled upon a secret meeting of a Põlva Passat mob. This is a very, very secret mob that no person should know! Fearing to reveal yourself, you begin to retreat quietly backwards, but you accidentally stumble upon the crankcase guard of a Passat, what is lying on the ground. After that, the Passats closer to you will notice you and will immediately start angrily let out thick blue smoke from their rusty mufflers. You get up and run away in horror. A new 24-hour escape from the wild Passats of Põlva begins.
WHERE CAN I GO?
Wherever direction you want. Of course, going to Lake Peipsi is not a very sustainable choice, but if you still want to, why not. You also choose the escape route.
ARE THERE NO RESTRICTIONS THEN AT ALL?
In fact, there is still one limitation. The springs on the Passats are very old and low and they can only drive on the main roads and because of that there is very dangerous! In other words,
major intercity main roads may only be used for a maximum length of 1 km and only once per every road during the escape period
. Crossing the road (both above and below) is also considered as use. Light roads and collection roads that run alongside main roads are also considered as part of main road. It should be noted that the main roads do not end at the city limits, but also continue inside the settlements and are also prohibited there.
When walking in the forest / field next to the main road, keep at least 500 meters away. If another road adjacent to the main road that is closer than 500 meters is used, it is only allowed if it is a separate road that is not part of the main road and has a separate marking. When planning your escape route, you could consult with the organizer if you want to use roads, what are suspicious.
As an exception, it is allowed to use main road number 92.
The list of Estonian main roads can be found here: 
https://en.wikipedia.org/wiki/Eesti_maanteede_loend…
Map of main roads: 
https://en.wikipedia.org/wiki/Eesti_roadways_loend…
The main roads of Latvia, Russia and Finland may not be used also. List of main roads in Latvia: 
https://en.wikipedia.org/…/List_of_National_Roads_in…
IF I WOULD HAVE A HORSE, COULD I USE THAT?
No! Passats can smell very good and they would find you quickly! All progress must be made on foot and no aids what would help to move on may be used.
As an exception, it is allowed to use the Kavastu ferry. Organizer dont have any clue how and when it moves,
WHAT HAPPENS WHEN I AM TIRED AND CANT CONTINUE?
The Passats will get you! Prrr how awful it will be! Even crying doesn't help here anymore, there is no compassion to be expected from Passats! Next, you have to manage yourself and evacuate yourself.
If the situation is critical, you must call the Rescue Center, because the organizer does not have any ability to rescue anyone anywhere.
IF 24 HOURS ARE FULL, WHAT WILL HAPPEN THEN?
Congratulations, you have successfully escaped Passats! Next, you should see for yourself what happens next. You are completely free to do whatever you want. You can engage in other hobbies, for example carving penguins from pine tree.
P.S. After that, you should find a way yourself to home.
IS THERE ANY FOOD OR DRINK OFFERED SOMEWHERE?
No! You have to manage yourself! If a roadside shop or gas station is still Passat-free, you can get something from it.
IS ANY HELP ALLOWED FROM SUPPORT CREW?
Yes it is. But you can't move forward using the assistance. Not a meter!
If the weather is bad and you are not very experienced in the fine art of escaping Passats, it would even be advisable to have a support team who can provide warm/dry clothes or you can rest or sleep in their car.
HOW ARE THE RESULTS BEEN GENERATED?
All fugitives get a GPS tracker to see their movements. The point where they will be on Sunday, April 25 May 2  May 9, at 12:00 will be taken into account. The result will be the distance between the place of departure and the place of completion as straight line as a bird's eye view. Absolutely no one cares if you've actually covered a quadrillion kilometers to get there.
If you decide to finish before 24 hours have elapsed, you must send an SMS to the organizer with your name and end time. In this case, the place where you are at that moment is taken into account as the result.
Organizers monitor everyone's movement 24 hours for safety reasons and will contact you if you have stopped for a longer time. If you plan for a stop, what will take longer than 30 minutes, please send SMS with that information to same number, then you can sleep without interruption.
Please write this number somewhere or save it on your phone. If you also use your phone for navigation, you should definitely have a battery pack with you. We will publish the phone number later in the guide.
MANDATORY EQUIPMENT
– A headlamp that must be lit in the dark
– There must be a red flashing light visible behind the body, which must be on from the start.
– Spare batteries for both the headlamp and the red flashing light
– Mobile phone switched on
– Reflective vest
– GPS tracker provided by the organizer, which must be attached to the hand or in a bag on top of things (attached to the bag wall with a safety pin).
ESCAPE WITH BICYCLE
As a separate class, there is possibility to escape by bicycle. The following exceptions to the general rules apply to a bicycle class:
– It is allowed to use any non-motorized bicycle to move forward.
– The control time for escaping with bicycles is 12 hours, the the escape with bicycles ends on 8.05 at 24:00
All other sections of the guide, including the ban on the use of main roads and the mandatory equipment to be taken, also apply to escape by bicycle.
AWARDS
The three best men, women and cyclists will be awarded. Prizes will be sent to everyone by post after the escape.
The GPS tracker must be sent to one of the following parcel machines on Monday 10.05:
Smartpost: Tallinn Hiiu Rimi
DPD: Tallinn Hiiu Rimi
Omniva: Tallinn Valdeku CoMarket
Telephone number to be used for sending the parcel: +372 56 66 99 77
The fugitive is responsible for the GPS tracker given to him and if something happens to it, he is obliged to pay 150.- €.
If the fugitive does not send out the GPS tracker on 10.05, a fine of 10.- € will be applied for each day of delay.
HOME PAGE AND REGISTRATION: https://trailrun.ee/en/ (rules will be available in January 2021). Registration starts from 27.04.2021 and the entry fees are:
1-31 of March 2021 – 36 €
1-18 of April 2021 – 48 €
April 27th at 6pm – May 4th at 6pm                  36 €
Later registration is not possible.
Check Facebook for updates!